Do you dream of working abroad? Now is the perfect time to make it happen with the help of two powerful job search platforms – LinkedIn and Linkedojet. With the right preparation and education, you can use these digital tools to find jobs, build relationships and quickly expand your career opportunities to a global level. In this blog, we'll detail the process of searching for and securing a job abroad, from preparing your profile to leveraging the latest technologies to gain a competitive edge. You'll gain the knowledge and confidence needed to make a successful transition to the global stage – so let's get started!
Introduction
The global job market is vast and ever-changing, providing an array of opportunities for talented professionals to explore. Working abroad can be an incredibly rewarding experience, offering the chance to learn a new language, gain valuable work experience, launch a successful career and even make lifelong friends.
But before you can find the perfect job abroad, you must understand how to best approach the global job market. Taking the time to learn about digital tools and develop key skills will pay off in the long run and will make the job search process much easier.

Benefits of Working in Abroad
The advantages of working abroad are numerous. Professionals who take the plunge and accept a job outside of their home country can experience an entirely new culture, learn a new language, gain invaluable experience, enjoy exciting travel opportunities and potentially open the door to many career options.
For instance, those who work abroad often have access to a range of different industries and higher salaries than if they stayed in their home country. They may also gain access to unique career opportunities and learn job-specific skills that aren't available in their own country.
Understanding the Global Job Market
The key to finding a great job abroad is to understand how the global job market works and how to use digital tools to your advantage. Before beginning your search for a job abroad, take the time to familiarize yourself with the latest job search tools and platforms.
LinkedIn is a powerful job search platform that enables professionals to update their profiles, build connections, create job alerts and search for job postings worldwide. Linkedojet is a powerful platform that can connect you with right kind of people that will help you with your job search abroad.
Preparing to Search for Jobs Abroad
Before you can use LinkedIn or Linkedojet to search for jobs abroad, you must prepare your profile. Invest the time to update your LinkedIn profile to make sure it's accurate, polished and professional. Research the job market in the countries you're interested in to make sure your skills, qualifications and experience are a good fit. And, of course, brush up on your language skills if you plan to work abroad. Even if you choose an English-speaking country for your job search, it's still beneficial to be able to communicate in the local language as it will demonstrate your initiative and commitment to the job.
Creating a Winning LinkedIn Profile
A strong and well-crafted LinkedIn profile is essential for any job search, especially when looking for jobs abroad. Take the time to update your profile with the latest work experience and education, and don't forget to include any relevant certifications or awards. You should also add a professional headshot, a written summary and contact information so potential employers can get in touch with you easily. Keep in mind that your profile should be tailored to the job you're applying for.
Building a Strong Network on LinkedIn
Once you've updated your profile, start building your network on LinkedIn. Research organizations and individuals who work in the industries and countries that you're interested in and connect with them. Reach out to recruiters, research job postings and follow organizations and influencers that can help you in your job search.
Don't forget to join relevant groups and start participating in the conversations. This is a great way to increase your visibility, make meaningful connections and learn more about potential job opportunities.
Challenges Indians Face While Using LinkedIn to Find Jobs in Abroad
The cultural differences that exist between India and the new nation
One of the biggest challenges that Indians face while using LinkedIn to find jobs abroad is the cultural differences between India and the target country. It can be difficult to understand the nuances of the culture and work culture of a foreign country, which can make it challenging to network and build relationships with potential employers.
2. Problems with Visas and Work Permits
obtaining Visas and Work Permits is another difficulty that Indians encounter when utilizing LinkedIn to look for jobs overseas. Finding a job overseas may be tough because of the complicated visa and work permit requirements of many nations.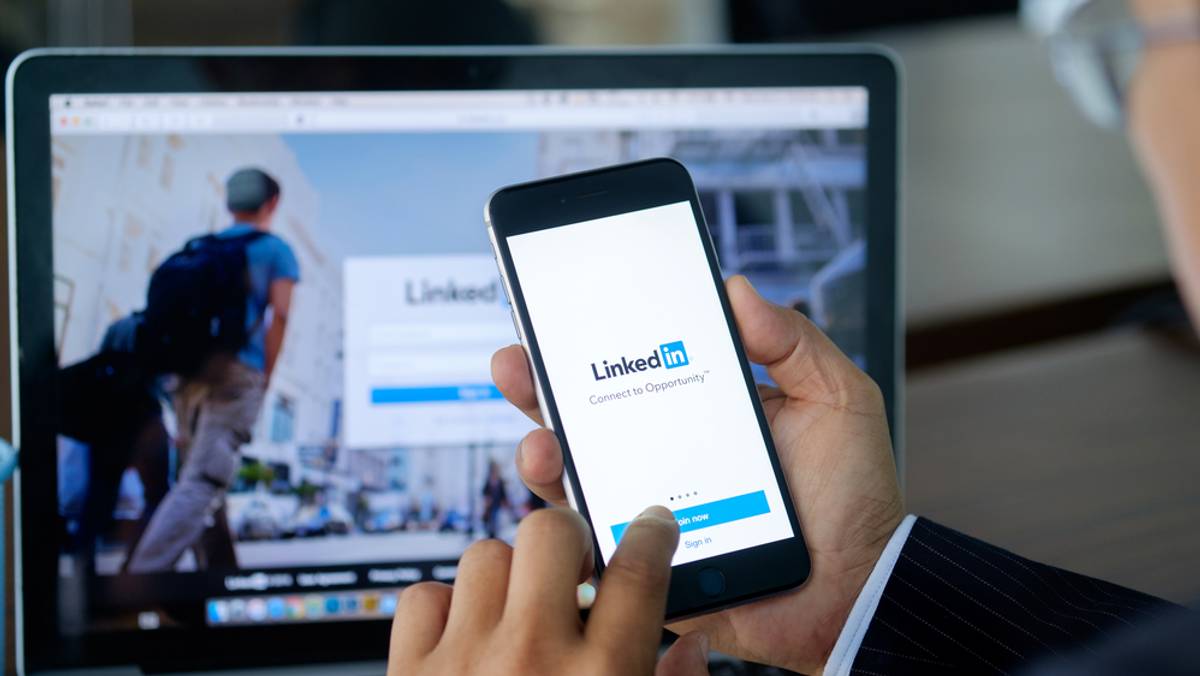 Leveraging LinkedIn to Find Job Opportunities in Abroad
Now that you've built your network, you can start using LinkedIn to search for job opportunities abroad. LinkedIn makes it easy to search for jobs by location, company and industry so you can quickly narrow down your options. You can also use the platform to research the organizations and individuals who may be hiring for the position you're interested in.
Take advantage of LinkedIn's job alerts to stay up to date on new postings that match your skills, experience and interests. It's also a good idea to review job postings regularly so you can stay ahead of the competition and get noticed by potential employers.
Linkedojet advantages in finding jobs abroad
Linkedojet is a powerful LinkedIn automation tool that can help Indians overcome the challenges mentioned above and find jobs abroad Here are some of the benefits of Linkedojet:
1.Linkedojet can help Indians increase their reach by automating tasks such as connecting with relevant professionals and sending personalized messages to potential employers.
2. By utilizing advanced search filters and algorithms, Linkedojet can assist Indians in locating job opportunities that match their skills and experience.
3. Time-Saving Linkedojet can help Indians save time by automating repetitive tasks like sending connection requests and follow-up messages.
Linkedojet provides extensive analytics and reporting to help Indian job seekers track their progress and make data-driven decisions.
Features of Linkedojet for finding jobs in abroad
Here are some of the features of Linkedojet that can be particularly useful for Indians who are seeking jobs abroad:
Linkedojet allows users to use advanced search filters to find job opportunities that match their skills and experience. This feature can help Indians narrow down their job search and find relevant job opportunities quickly.
Linkedojet can automatically send connection requests to relevant professionals, expanding Indians' networks and increasing their chances of finding job opportunities.
Linkedojet can send personalized messages to potential employers on its own, increasing Indians' chances of being noticed and securing job interviews.
Linkedojet Smart Inbox feature can assist Indians in more efficiently managing their LinkedIn messages, ensuring that they never miss an important message from a potential employer.

Conclusion and Final Tips for a Successful Global Career
Working abroad can be a great opportunity for professional growth and development and can provide you with unique career opportunities.The key to finding a job abroad is to be prepared and use the right tools. Building a strong profile on LinkedIn, creating a network, leveraging Linkedojet's resources, and taking the time to research the local culture and customs of a country can help you make a successful transition to a global career.
Don't waste another day waiting for the perfect opportunity to fall into your lap. With Linkedojet, you can take control of your job search and increase your chances of success in finding employment abroad.
Ready to see how Linkedojet can help you achieve your career goals? Book a free demo today and discover how easy it can be to apply for new job opportunities overseas. Our team of experts will guide you through the process and answer any questions you may have, so you can start your international career journey with confidence.
How Indian employees can find jobs in abroad using LinkedIn in 2023.